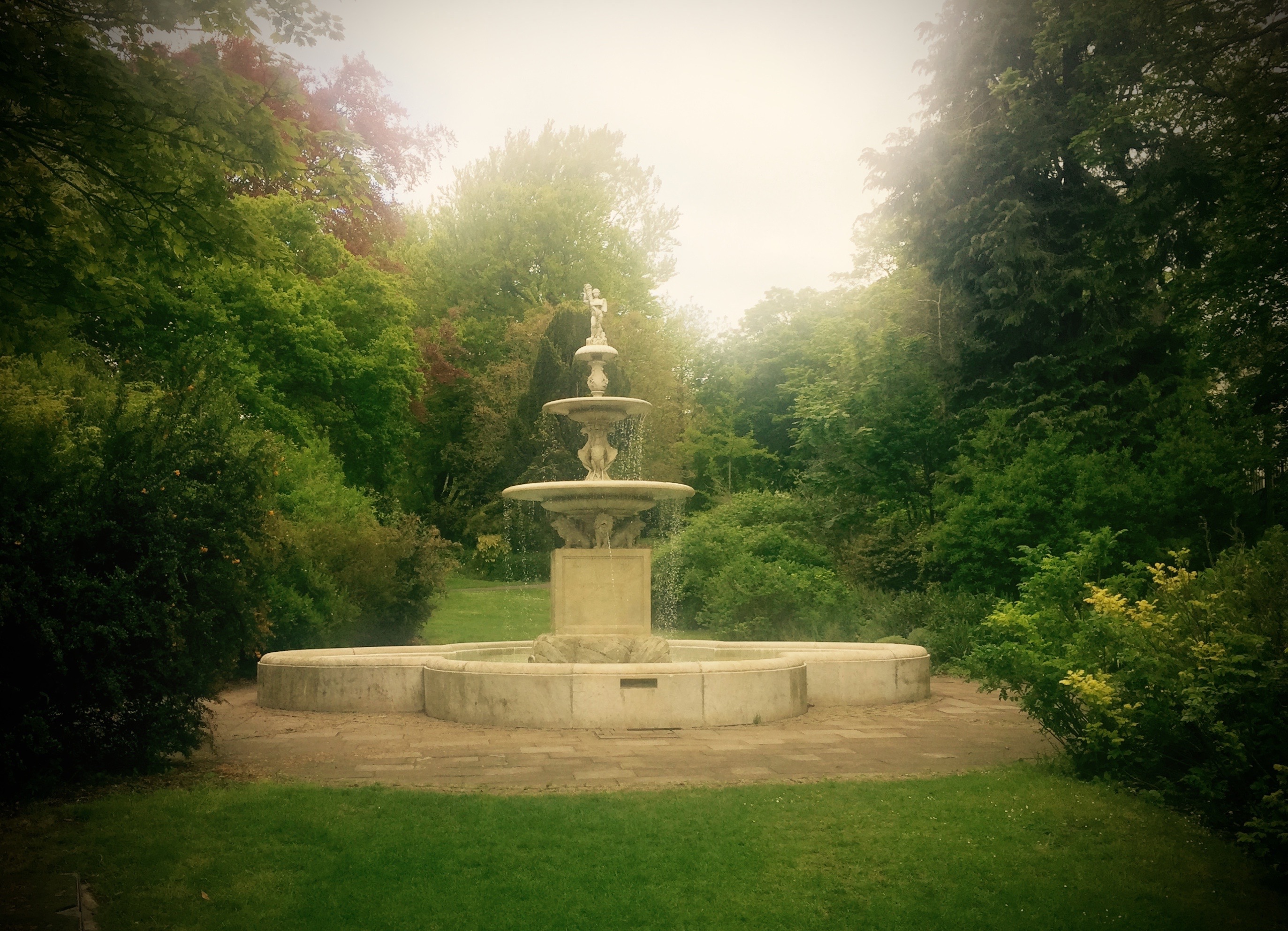 This week, organisers of a Food Festival in Christchurch, Dorset were in the news, after visitors were photographed picnicking on tombs in Christchurch Priory, Dorset.
A picture of a happy family group is shown on the BBC news article link.
The article talks of how a member of the public complained about how inappropriate the family's actions were and that graves should be given more respect.
The family group were resting, and needed somewhere to sit and eat their lunch,  and used the flat surface of a large tombstone to sit on. There was obviously no malice intended in their actions. A Clergy member explains in the article that the grave yard was very old and asked people to remember to be respectful of their surroundings.
Respect is something that the majority of us want to show to the dead.
The 'paupers and prostitutes'  grave yard in Southwark, London is a good example of how society today wants to show respect to the deceased from a previous generation. An unconsecrated burial ground known as the 'Single Woman"s Churchyard'  is to be transformed into a public garden. The project aims to convert Crossbones Cemetery into a beautiful garden of recognition, an inclusive memorial to all women who were not recognised by society during their lifetime. 
Led by Bankside Open Spaces Trust, the plan was launched on International Woman's Day 2015 and is using crowdfunding to raise the £30,000 needed for the project. They have already raised over £7,000.
Another ongoing project in London is the 'Adopt a Grave'  in Brompton Cemetery, which encourages volunteers to tend and restore gravestones and tombs in the grounds of Brompton Gardens. Community projects such as these all acknowledge the need for respect and memorial, but at the same time brings living people together. 
This is similar to an online memorial page or site. Social media can bring people together after a death, showing how the desire to respect and remember the dead person, in an appropriate manner is often different for each generation. 
RIP (Rest in Peace) is written regularly on social media when some ones dies.  The very same words that are often engraved on to headstones in a church yard. But what is peace? Do we mean a peaceful place, peace of mind, or peace from life's difficulties? The word peace may be considered by some as meaning quiet and alone. 
In the town where I live there is a fountain in the public gardens. The fountain was erected in memory of the town's popular Mayor. The inscription reads that the Mayor purchased the land on behalf of the town, and the land was to be used for health and recreation. It is fitting that during the summer months young children are permitted to play in the water when it is hot. A tribute and an appropriate memorial to the Mayor. 
The family pictured in the article in Christchurch live in a completely different era to those who marked burial sites with huge tombs.
Spending some time together in the Church grounds, the family may have been reminded that death is real and normal, just as is attending a locally organised food festival with a family group. It may have even given them time to reflect on how they would like to be remembered, I am sure their actions were not intentionally disrespectful.